APERIO ePATHOLOGY SOLUTIONS FOR HEALTHCARE
Pathology's Evolution in Healthcare
From Behind the Scenes to Center Stage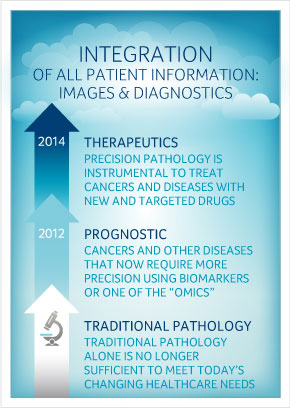 According to Lord Carter of Coles, 70% of current disgnostic decisions are based on pathology (2008).
In the past, the majority of pathology departments have operated from behind the scenes. While pathology has always been critical to healthcare, advances in diagnostic testing, targeted drug options, and personalized medicine have made it even more integral. In fact, it's estimated that pathology impacts as much as 70% of all healthcare decisions affecting diagnosis and treatment. Surgeons require intraoperative pathology consults, and patients expect timely expert opinions and results to help guide their treatment decisions. As the role of pathology increases in therapeutic decisions, so does the need for expert consults and concordance. The labor and time intensive processes of current pathology practices have proven themselves to be too unyielding. Pathologists everywhere are under pressure to accomplish more with fewer resources and are looking to new technologies to help them further unleash their skills and collaborate more easily. Healthcare organizations investing in the creation of patients' electronic health records (EHR) are recognizing the advantage of capturing electronic data and images in all areas, including pathology.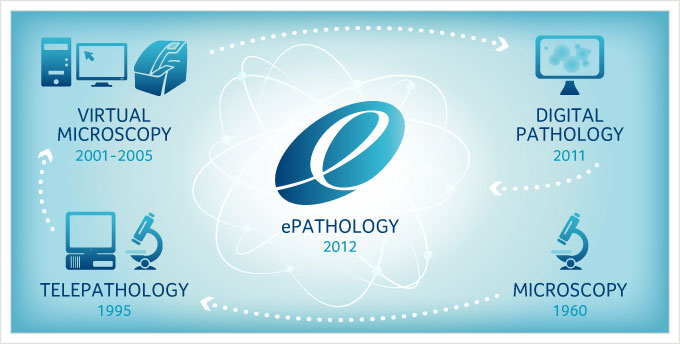 The Evolution of ePathology
Aperio ePathology Solutions
Transforming the Practice of Pathology
Aperio recognized that analog processes were a major impediment to progress in pathology for both healthcare and life sciences organizations. This insight was the catalyst for us to be the first to develop the technology to transform microscopic glass slides into whole slide digital images, eSlides. Our end-to-end ePathology Solutions equip pathologists with the tools that enable them to take center stage and engage more efficiently with the entire healthcare team.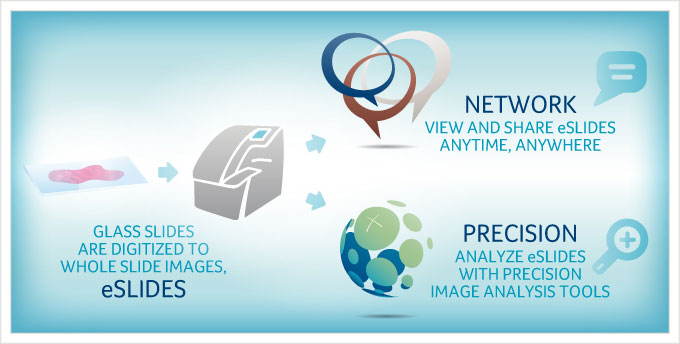 ePathology Solutions
Aperio ePathology Solutions
NETWORK and PRECISION Image Analysis
For over a decade, Aperio has advanced the technology that enables glass slides to be converted into eSlides, and also to be easily managed and securely shared with others. Our interoperable, scalable, and secure web-based eSlide Manager software streamlines accessing, archiving, sorting, and searching of eSlides and their associated information. The NETWORK supports remote, simultaneous, real-time viewing and easy distribution for consults and collaboration while the PRECISION Image Analysis solution empowers pathologists with advanced analytic capabilities.
With Aperio ePathology Solutions, healthcare organizations can optimize their pathology operations for transparency, consistency, and efficiency to support patient care, personalized medicine, and research.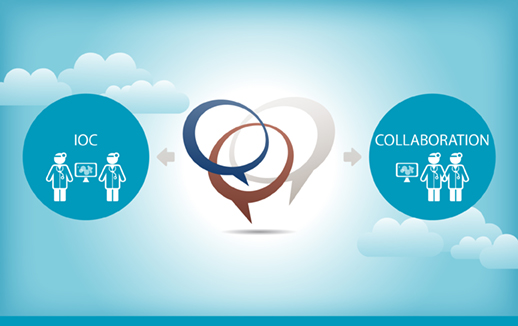 NETWORK
Our secure NETWORK connects pathologists for collaboration and consultations with real-time eSlide viewing from anywhere around the globe. Learn more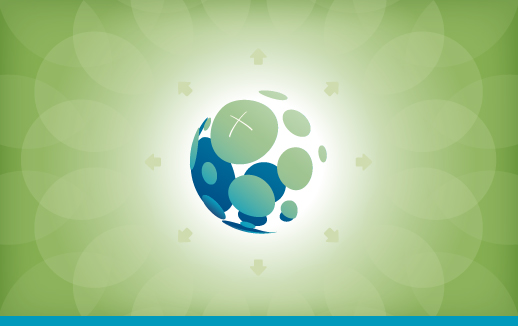 PRECISION Image Analysis
A key component of PRECISION Image Analysis is our digital biomarker solutions, which deliver powerful, automated image analysis capabilities. Learn more
eSlide Manager
Our robust eSlide Manager software lets you easily capture, view, manage, analyze and archive eSlides and facilitates collaboration within the office or across the globe. Learn more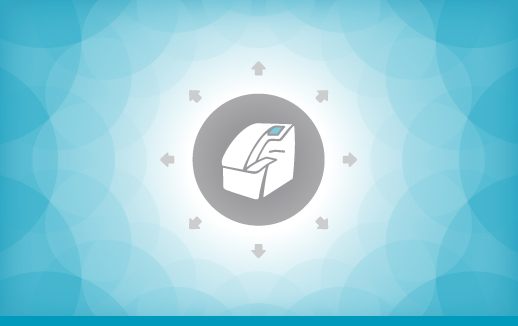 Capture
Aperio is driving a global market shift from core-scanning technology to global, end-to-end solutions. Learn more
Team Benefits
Today's healthcare team members, from the histologist to the CMO, are under mounting pressure to improve services while concurrently reducing turnaround time and costs. Aperio ePathology Solutions make it easy to efficiently and effectively meet increasing demands.

Histologist
Easily create and distribute eSlides and cases. Read more
Pathologist
Reduce turnaround times; make decisions faster. Read more

CMO
Improve services; reduce costs. Read more

IT
Optimize data management. Read more
ePathology Solutions: "...improves turnaround time for consultations by eliminating glass slide logistics."
Juan Rosai, MD Center for Oncologic Pathology Consultations, Milan, Italy